SewerVUE's latest edition: The MPIS Float
Floating Platform for the best technology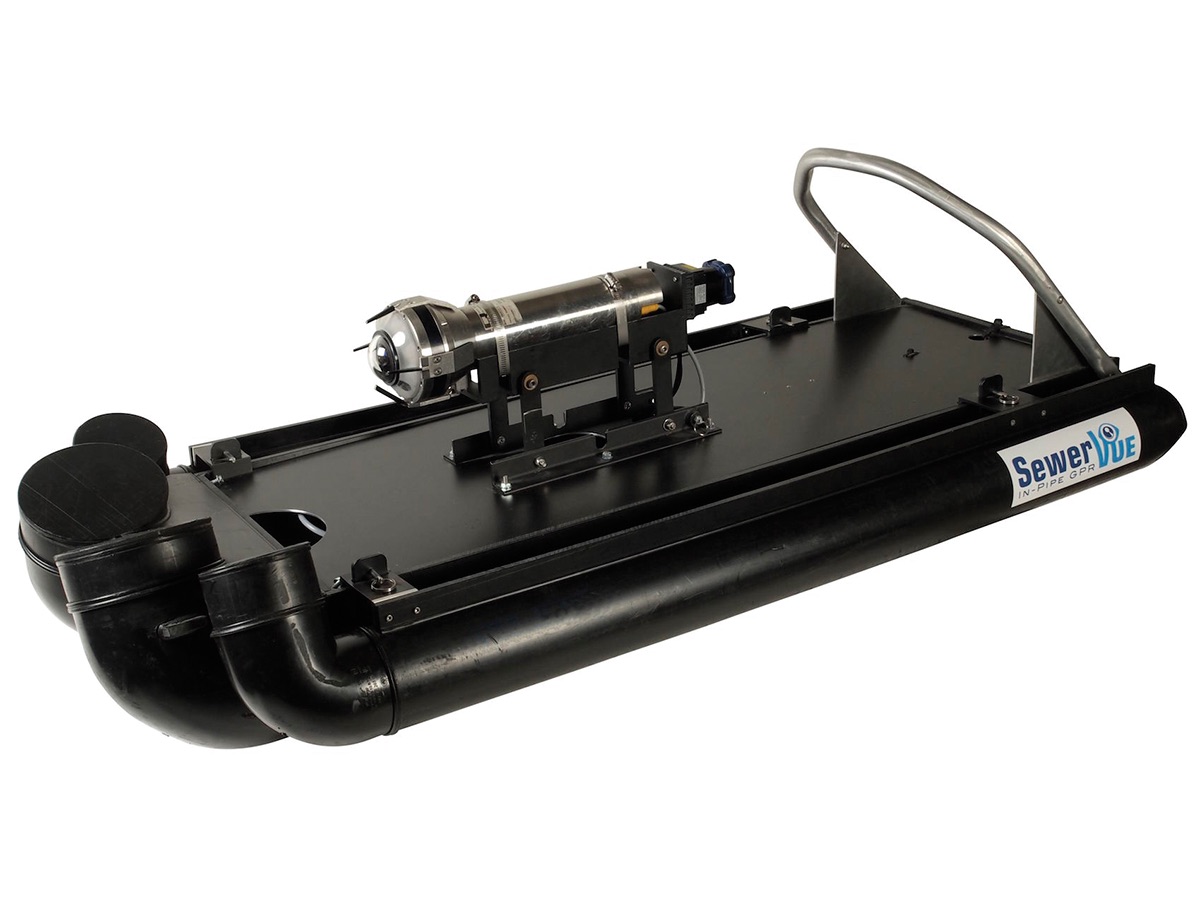 SewerVUE's long range multi-sensor pipe inspection technology combines state of the art data collection and analysis with proprietary processing and reporting software. The SewerVUE float based inspection platform is outfitted with high definition CCTV, LIDAR and sonar sensors and has a 6000 ft deployment capability.
LIDAR measurements determine the exact size and shape of the pipe and provide quantitative assessment of deformation and corrosion. Sonar accurately profiles the pipe below the flow line and calculates the sediment and debris volume in the pipe. The true 3D LIDAR accurately measures bend radius and is essential for slip lining applications.
The system can be deployed through a 20 inch manhole and can inspect any pipe size over 18 inches. Bypass pumping is not required. Inspection reports provide integrated and quantitative corrosion and debris measurements, 360 degree virtual pan/tilt/zoom function, video, laser and sonar flats. Reports are delivered within 15 days of the inspection.