DataVUE Sensor Recording Software
The data acquisition is conducted using the pre-installed DataVUE acquisition software. The acquisition software connects to the sensors and records the collected data on the Surveyor's on-board computer which is remotely controlled from an inspection truck.
One of the key features of the software is ease of use. With 2 clicks to open the software, and 1 click to record, minimal training is required for your team to complete data collection for a pipe inspection.
After launching the DataVUE application the software connects to the on-board computer and a window should open up as shown below. On the left side of the window is a list of sensors that connect.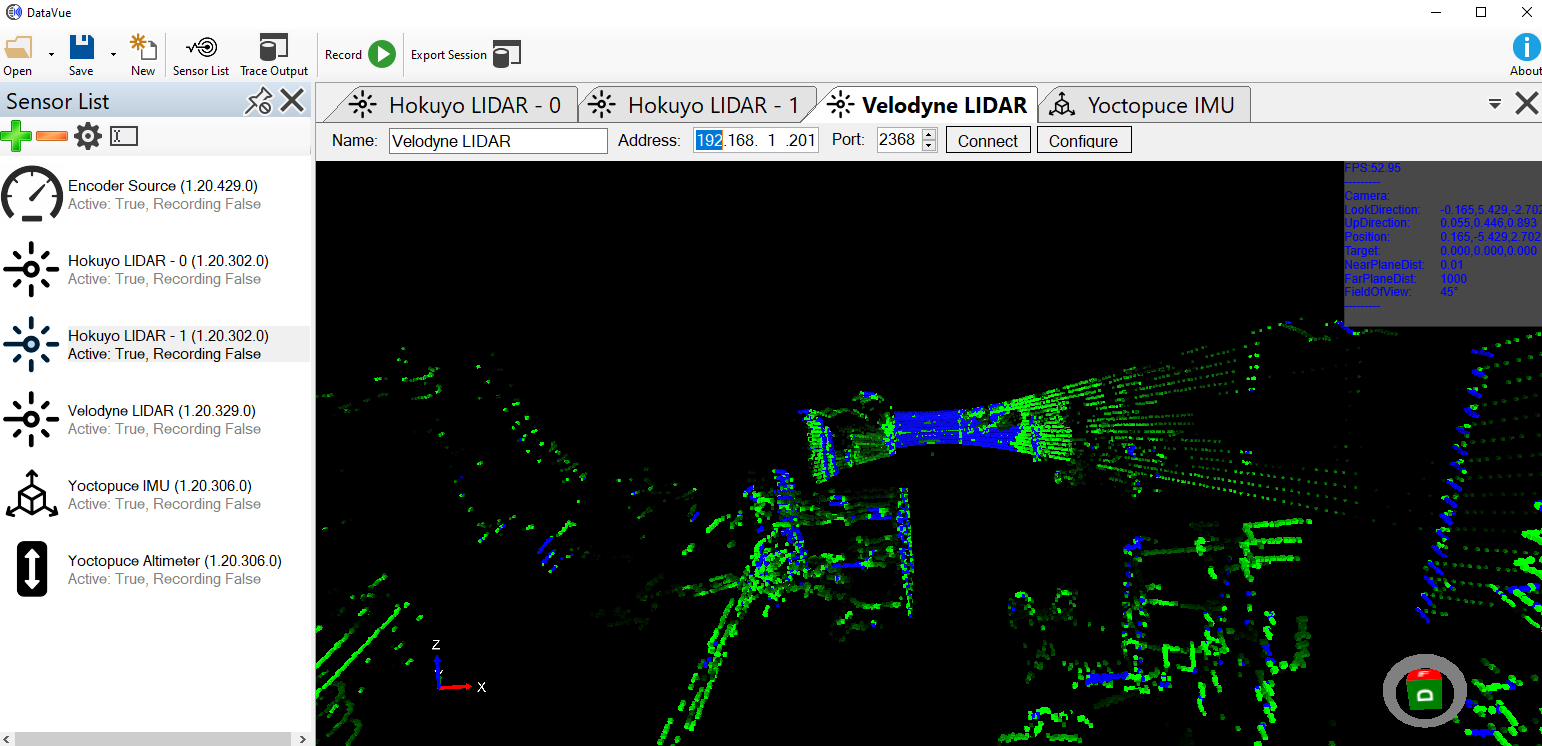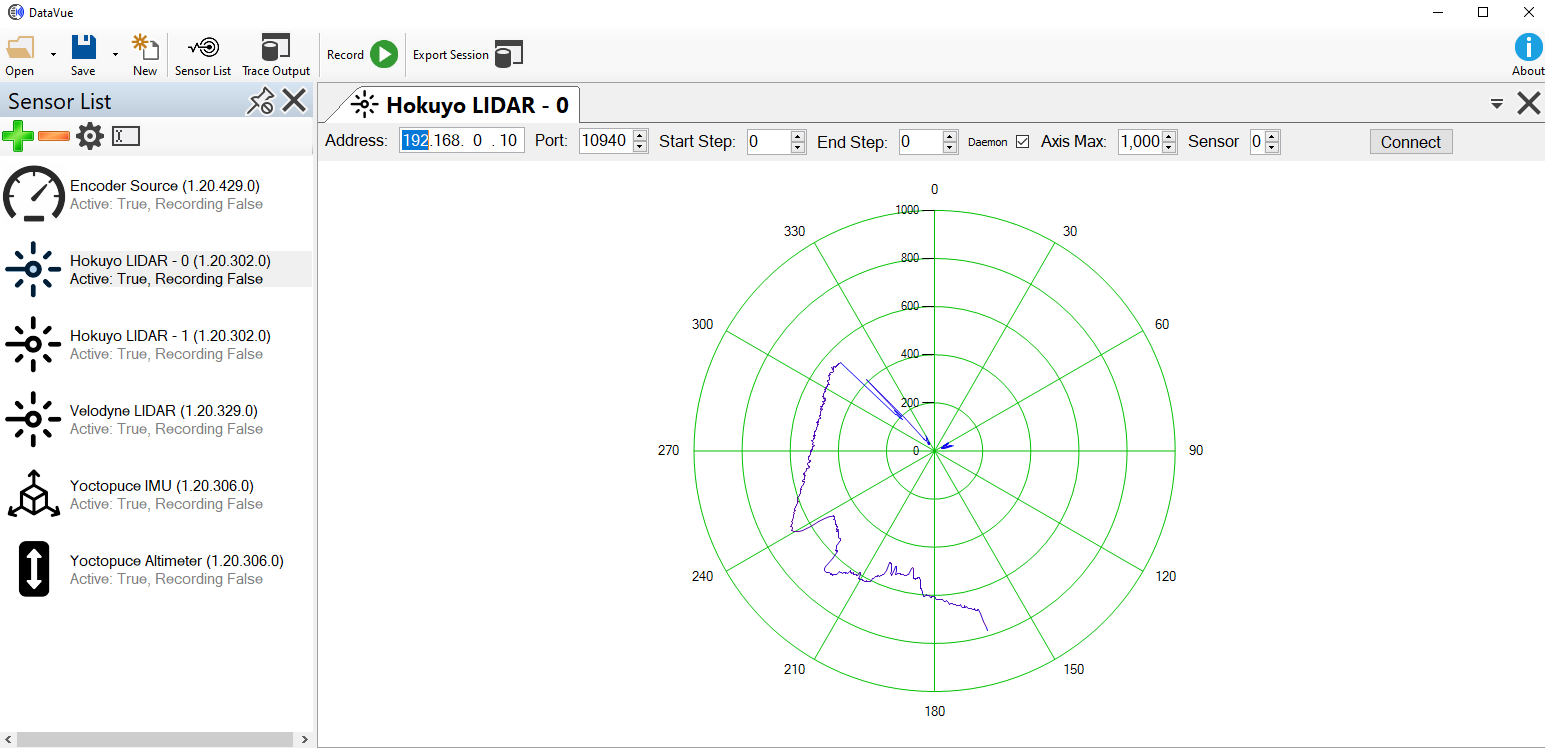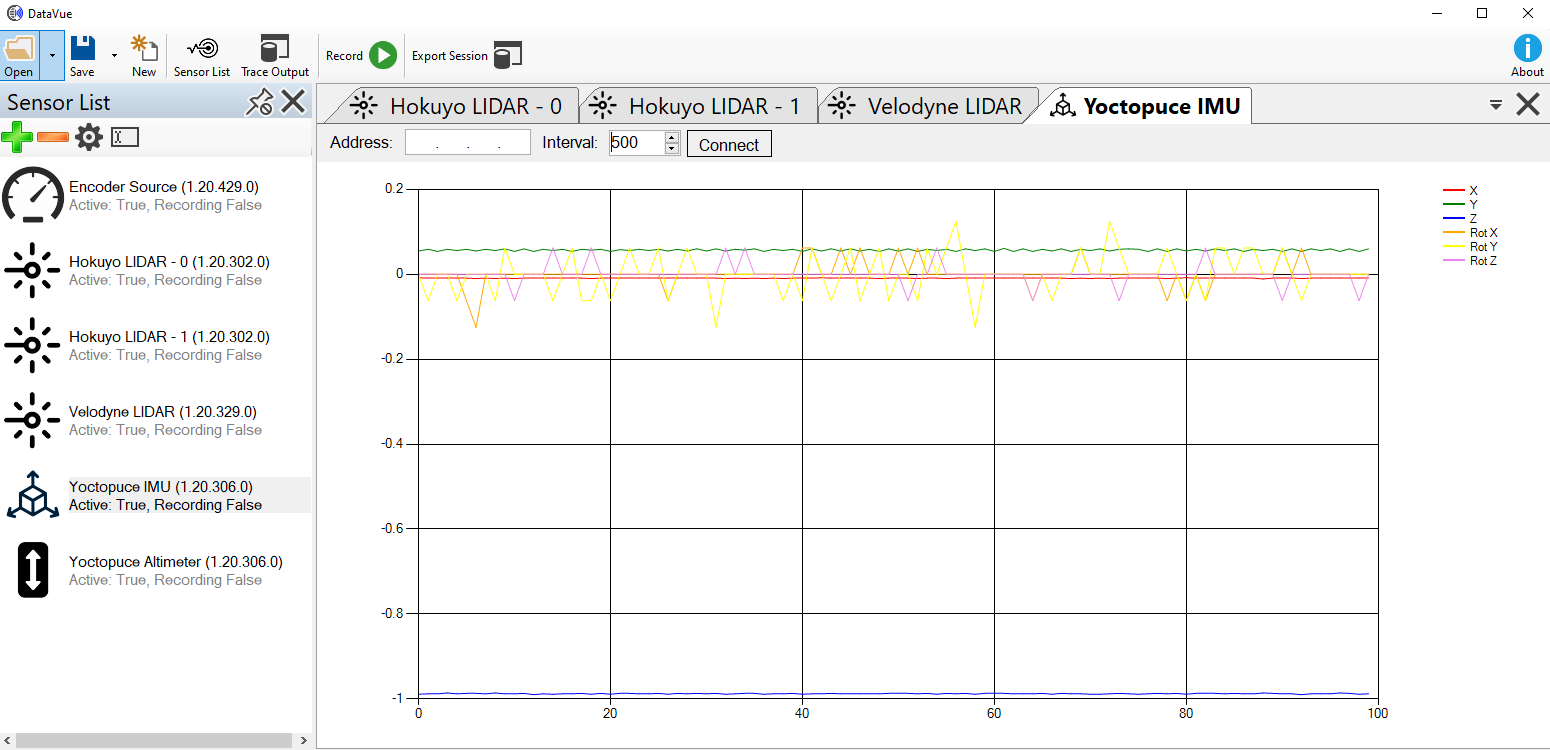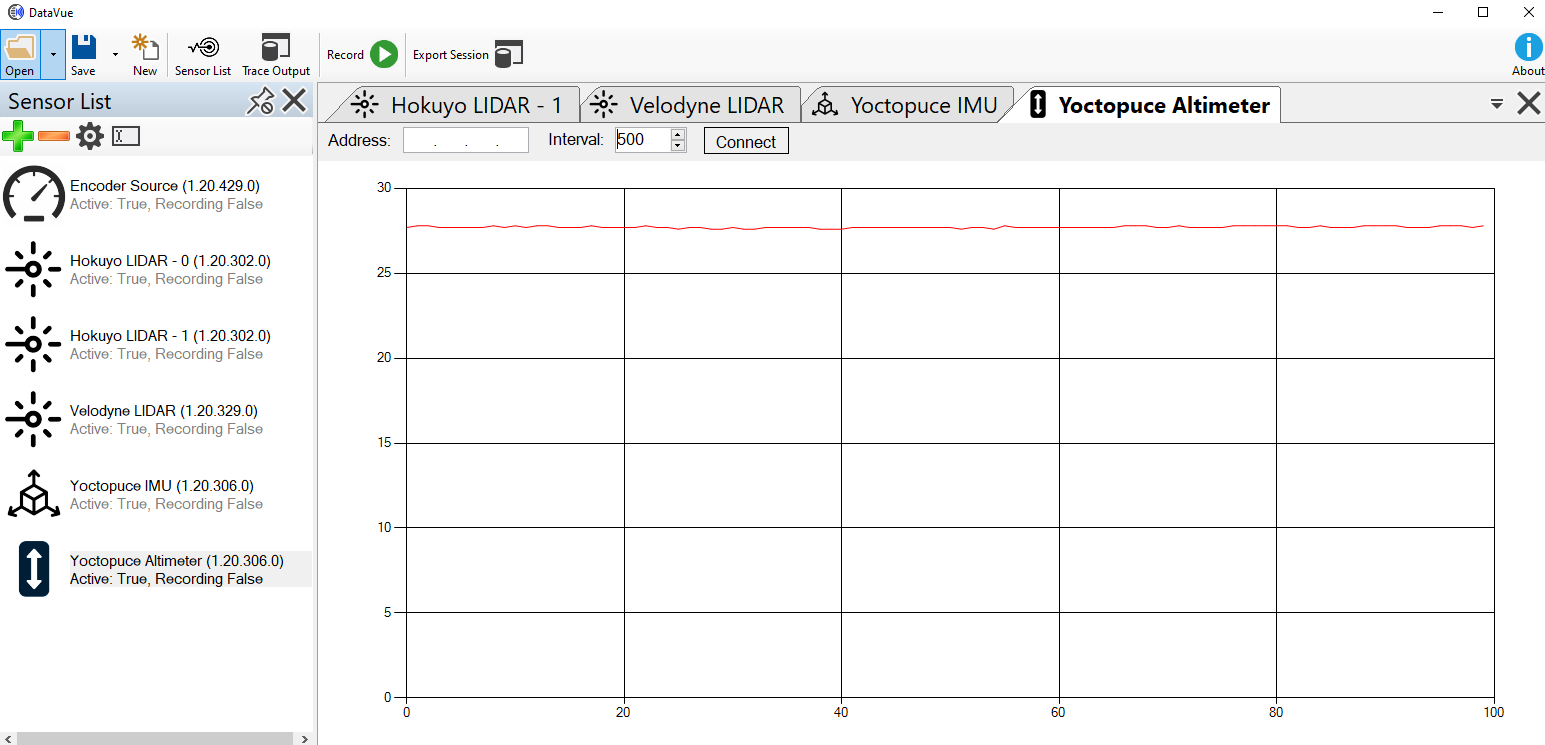 The software enables you to view the data output from all sensors and check their connectivity status. In the event of sensor malfunction or disconnection, DataVUE continues recording from all available sensors. This makes for a more continuous data stream with less errors.
After an inspection is completed, it's as simple as exporting the data onto a local storage device and sending it off to be processed.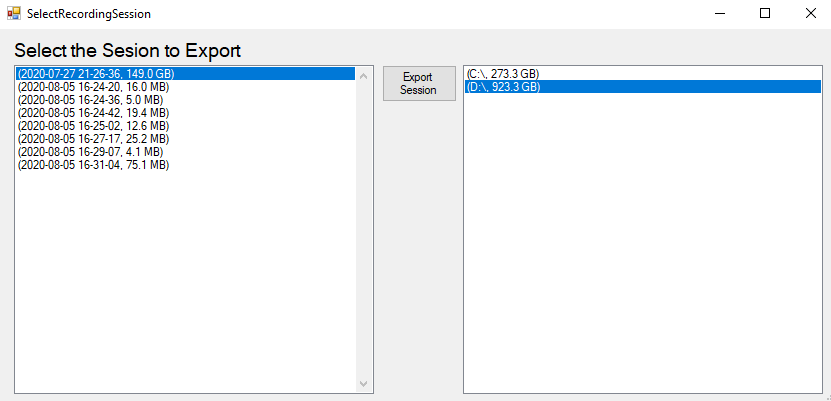 If the crew responsible for maintaining quality control of the data recording is away from the inspection site, with some technical expertise, it is also possible to support remote data acquisition from another location.