Man Entry Pipe Inspection
Man Entry Pipe Inspection with Pipe-Penetrating Radar Technology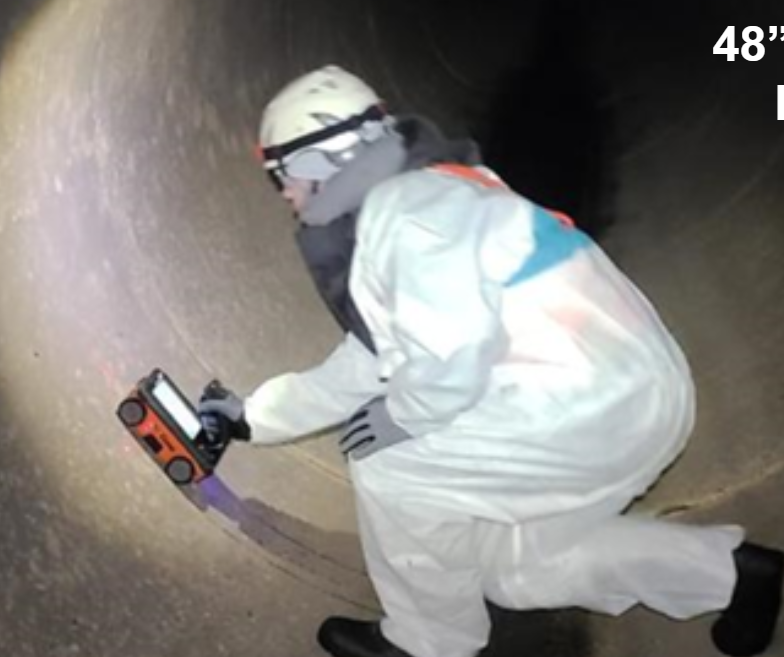 SewerVUE's Man Entry Radar services are designed to cater to the distinct requirements of projects involving large-diameter pipes, where manned entry is a safe and necessary approach such as comprehensive circumferential scanning and assessing voids at an invert. These situations demand a specific skill set and expertise, and our experienced team is more than prepared to tackle them head-on.
In addition, SewerVUE offers flexible methods of data collection for large-diameter pipes. Our approach allows for versatile and adaptable data collection, ensuring that you have the information you need, precisely when you need it. SewerVUE's team of professionals will get the job done when it comes to addressing the intricacies of large-diameter pipes. With their years of experience, the team is well-versed in the complexities of man-entry radar services, ensuring that your circumferential scanning needs are not just met but expertly and efficiently fulfilled. Man-entry pipe inspections are notably quicker and more cost-efficient than traditional methods of large-diameter pipe inspections.
When pinpointing voids at the invert of pipelines, meticulous survey design is critical, and our approach is tailored to your specific project requirements. SewerVUE prides itself on delivering results that consistently surpass expectations, making us the ideal choice for your man entry radar service needs.
Jones Island Case Study The PPR Approch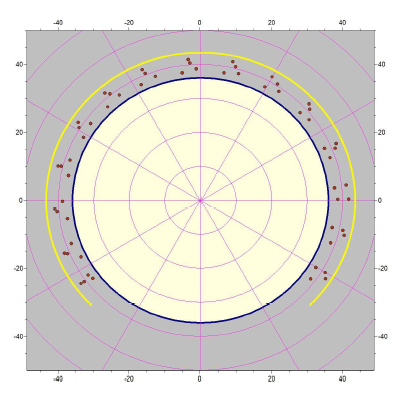 SewerVUE was commissioned by MidCity Corporation to undertake a man-entry pipe penetrating radar (PPR) condition assessment of approximately 260 LF of 78" RCP and 850 LF of 72" RCP located in the Jones Island Force Main for the Milwaukee Metropolitan Sewerage District. The objective of the survey was to determine the concrete thickness and reinforcing rebar location using a handheld PPR antenna. The inspection took place over one day.
SewerVUE's professional geophysicists performed a thorough review of the data. The PPR results measured an average wall thickness of 8.67 inches throughout the 78 inch RCP segments. Therewas no concerning variance of wall thickness within this pipe. The PPR results measured an average wall thickness of 7.48 inches throughout the 72 inch segment. Additionally, there was no concerning pipe wall variance. However, SewerVUE identified areas where the pipe wall was delaminating.
SewerVUE Technology
SewerVUE can tackle big jobs in some of the toughest places on Earth, and get actionable data quickly. Our methods are both accurate and cost-effective. By using remotely operated vehicles to gather data, these methods also eliminate the hazards of man entry surveying methods.
To discuss how SewerVUE can meet your specific needs, contact us today!