Introducing the 4th Generation SewerVUE Surveyor
A Tracked Platform with the Latest MSI Technology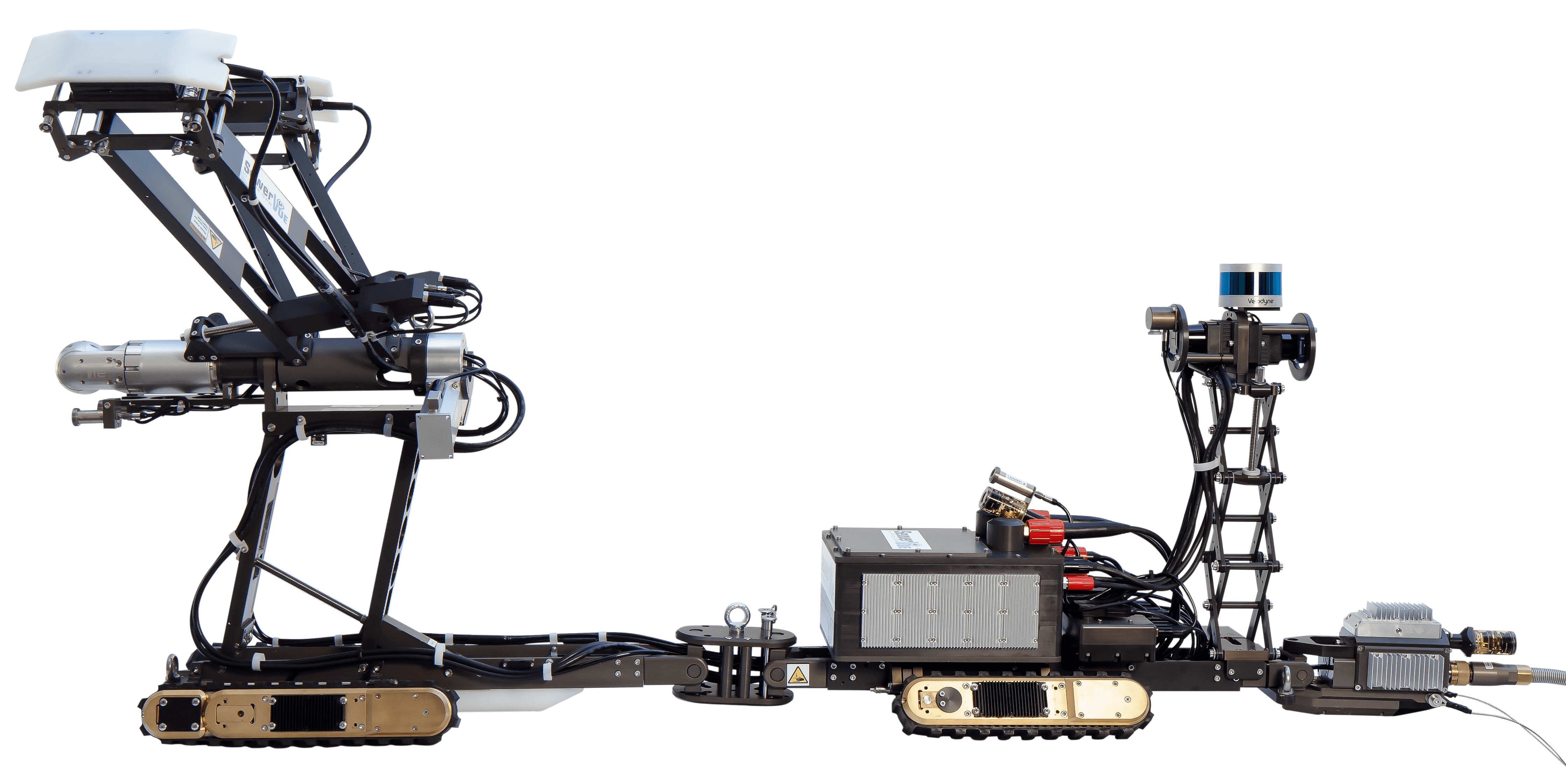 Introducing SewerVUE's long range pipe inspection technology: the fifth generation Surveyor. Combined with state of the art data collection and analysis software, and the ability to deploy up to 6000 ft. The robot surveyor is ready to tackle the toughest challenges and get actionable information fast.
The mounted sub-millimeter LiDAR scanners will provide an accurate model of the inner pipe surface. With SewerVUE's analysis software you will be given a clear picture of the inner pipe wall, the dimensions of any cracks, and all unforeseen anomalies.
The Surveyor's unique PPR system allows you to see through the pipe, revealing internal defects and bedding issues. With detailed profiles of your walls, cracks and voids you will have the information you need to accurately assess the remaining service life of your pipe, and prevent catastrophic failure due to sinkhole development.
Perform safe ROV inspections using the latest sensor technology with the SewerVUE Surveyor robot. The pipe inspection robot can travel through sewer and wastewater.
Contact us for more information.